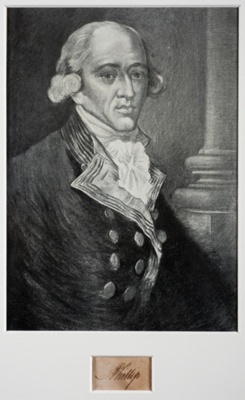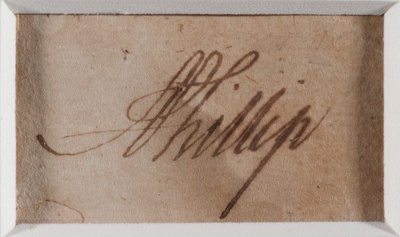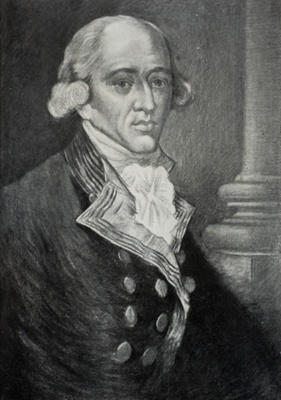 Name/TitleSignature of Arthur Phillip
About this objectArthur Phillip (11 October 1738–31 August 1814) joined the Royal Navy at about age fifteen, and saw action at the outbreak of the Seven Years' War in the Mediterranean. In 1762 he was promoted to Lieutenant, but was placed on half pay when the Seven Years' War ended in 1763.

In 1774 Phillip joined the Portuguese Navy as a captain, serving in the war against Spain. In 1778 Britain was again at war, and Phillip was recalled to active service, and in 1779 obtained his first command, HMS Basilisk. He was promoted to captain in 1781, and was given command of HMS Europe, and in October 1786, Phillip was appointed captain of HMS Sirius and named Governor-designate of New South Wales, the proposed British penal colony on the east coast of Australia.

The First Fleet of 11 ships, set sail on 13 May 1787. The leading ship, HMS Supply reached Botany Bay setting up camp on the Kurnell Peninsula on 18 January 1788. Phillip soon decided that this site, chosen on the recommendation of Sir Joseph Banks who had accompanied James Cook in 1770, was not suitable since it had poor soil, no secure anchorage and no reliable water source. After some exploration Phillip decided to go on to Port Jackson, and on 26 January 1788 the marines and convicts were landed at Sydney Cove which Phillip named after Lord Sydney, the Home Secretary.
MakerArthur Phillip - Author
Maker RoleAuthor/Maker
Date MadeUnknown
Period18th century
Place MadeUnknown
Medium and MaterialsInk and paper.
Object TypeEuropean Portraits
Object numberSF000668
Copyright Licence
Attribution - Non-commercial - No Derivatives (cc)
Curator's corner
---
New acquisitions, staff favourites and curios