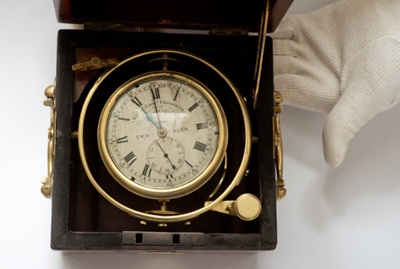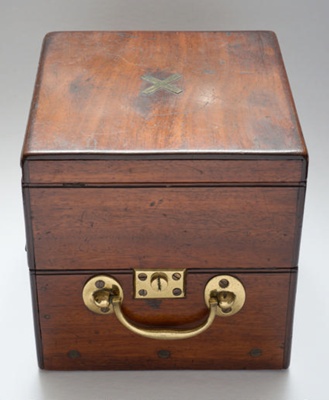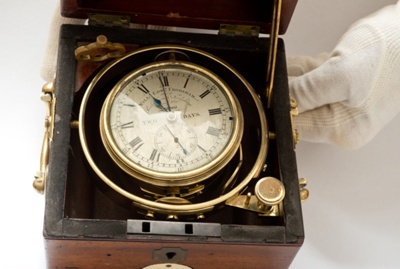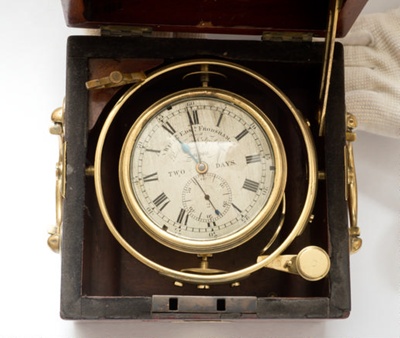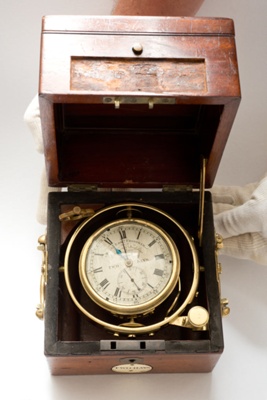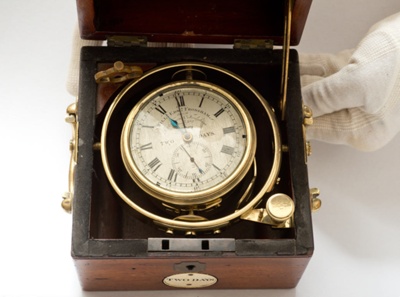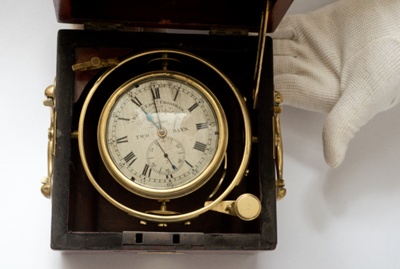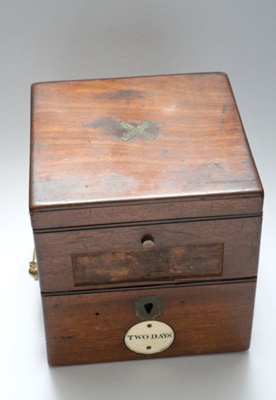 Name/TitleChronometer carried by HMS BEAGLE on Darwin's famous voyage
About this objectMarine chronometer carried on HMS Beagle, 1831-1836, the voyage which took Charles Darwin to the Galapagos islands and Australia. Fine marine box chronometer, 3-inch silvered dial signed "Willm. Edwd. Frodsham…London…" on the face, brass casing and gimbal, in the original three-part brass-inlaid mahogany box (approximately 150x150x150mm), ivory lozenge to front reading "Two Days", original handles, top cover with brass "X" (an Admiralty deaccession mark), rectangular brass insert to the front now missing; the mechanism sound and intact but requiring servicing, the reverse of the dial having evidence of the removal of the Admiralty broad arrow, winding key an old replacement, lacks locking key.
MakerWilliam Edward Frodsham
Maker RoleClockmaker
Date Made1825
Period19th century
Place MadeLondon, United Kingdom
Medium and MaterialsMetal (brass), wood.
Object TypeGeneral Interest
Object numberSF001165
Copyright Licence
Attribution - Non-commercial - No Derivatives (cc)
Curator's corner
---
New acquisitions, staff favourites and curios