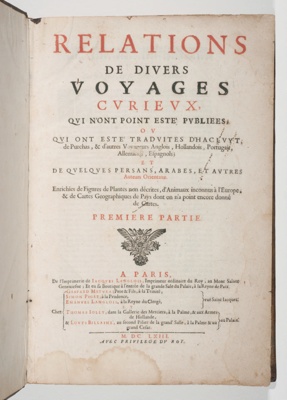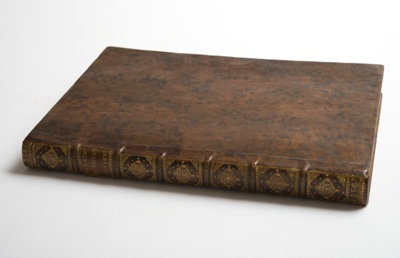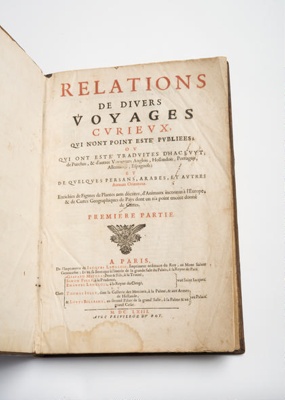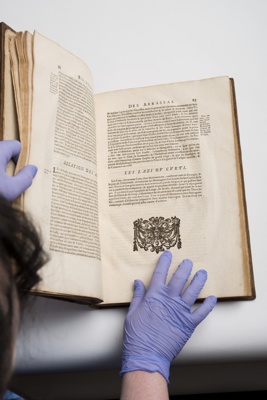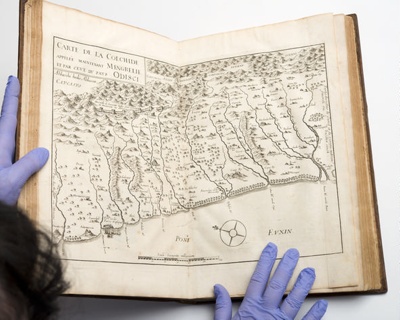 Name/TitleRelations de divers Voyages Curieux
About this objectThis book is famous for containing one of the very first printed maps of the parts of Australia known in the mid-1600s. This is the first issue of the first part, distinguished by the inclusion of Pelsaert's account of the loss of the Dutch ship BATAVIA on the west coast of Australia in 1629 and the mutiny and depredations of the crew. It is the first version printed outside Holland and the first in any language other than Dutch. With this account is appended the seminal map of the Australian continent as it was then known. This is the first such depiction in any printed book where Australia has drawn the focus of the cartographer, and it is the first visual source for Tasman's explorations. The map went through four different states, this is the very rare first without the Tropic of Capricorn, rhumb lines and with the latitude scale uncorrected, and lastly with Tasman's track added.

This chart "brought to the world at large the first sound idea of the shape and location of the new fifth Continent..." (Wroth PBSA vol. 38 p199), and its blank spaces offered a challenge to explorers, one not taken up until James Cook. Apart from its importance to Australia, the Relations include some other very interesting material that had not been previously published in French. This includes several narratives from the Dutch such as the description of Coxinga's victory which resulted in the end of Dutch rule in Formosa (1661), again the first published account outside Holland.

MakerMelchisedech Thevenot - Author
Maker RoleAuthor
MakerFrancisco Pelsaert - Author
Maker RoleAuthor
Date Made1663
Period17th century
Place MadeParis, France
Medium and MaterialsPaper, ink (black and red)
Object TypeBooks
Object numberSF000029
Copyright Licence
Attribution - Non-commercial - No Derivatives (cc)
Curator's corner
---
New acquisitions, staff favourites and curios