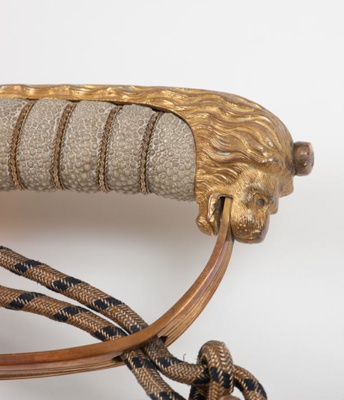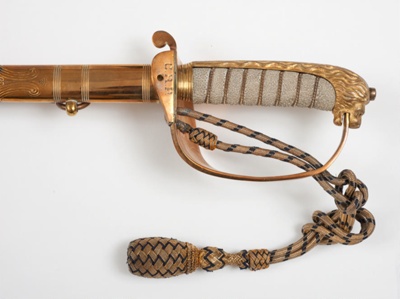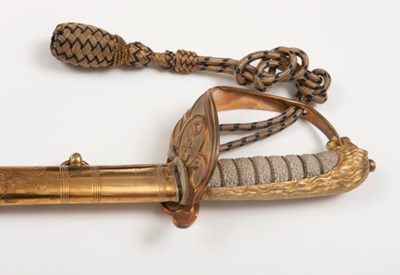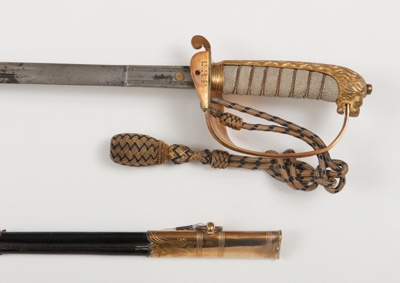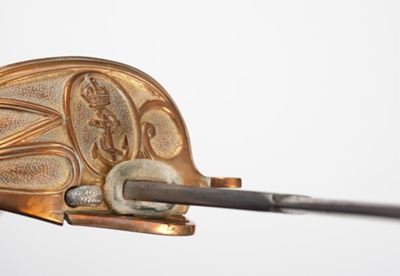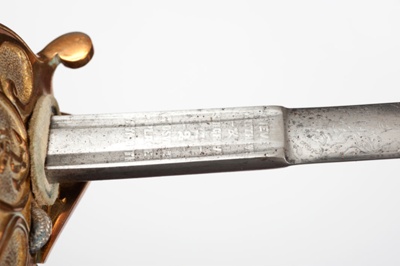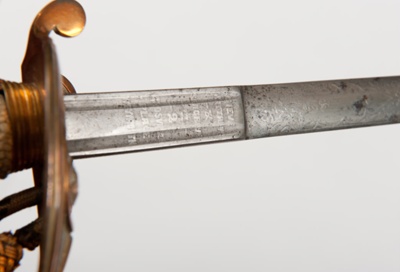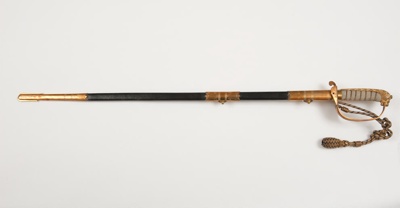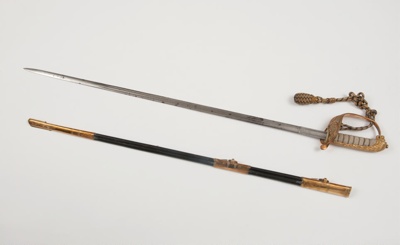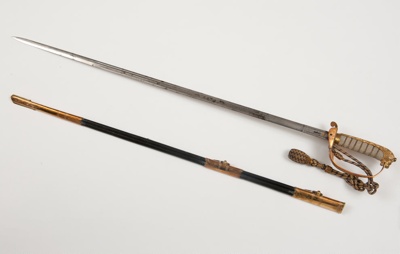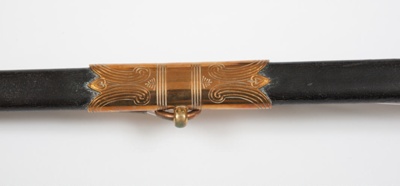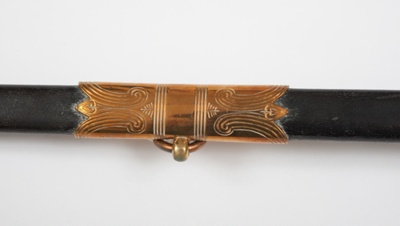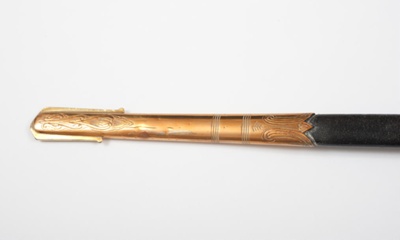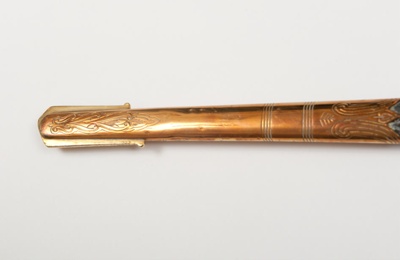 Name/TitleRoyal Naval Officer's Dress Sword and belt
About this object A Royal Naval Officer's dress sword by Gieve Matthews & Seagrave, Weymouth and a Royal Naval dress belt by Gieves, London, the sword with double edged bi-fullered blade with etched decoration over gilt brass knuckleguard with foul anchor, wire bound fish skin grip and lions head pommel with bullion loop, together with black leather and gilt brass scabbard and leather travel case, blade length 79cm, the belt with gilt brass foul anchor and wreath buckle.
MakerGieve Matthews & Seagrave - Maker
Maker RoleMaker
MakerBritish Navy
Maker RoleIssued by
Medium and MaterialsMetal, leather, rope and brass.
MeasurementsBlade - 79cm.
Object TypeGeneral Interest
Object numberSF001088
Copyright Licence
Attribution - Non-commercial - No Derivatives (cc)
Curator's corner
---
New acquisitions, staff favourites and curios