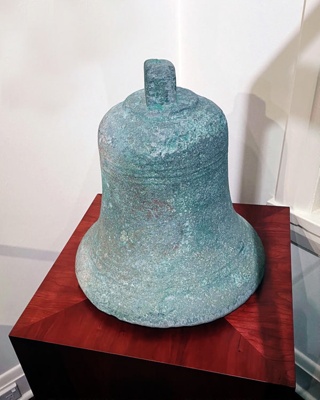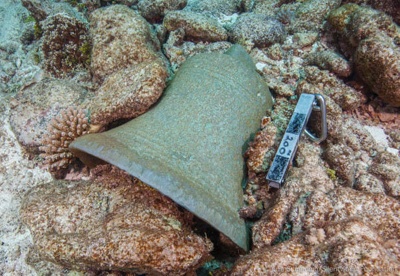 Name/TitleBronze bell from the Dutch ship DELTA
About this objectDELTA was a ship-rigged vessel with two decks and three masts. It was built in Dordrecht, Netherlands in 1839 at the shipyard of Jan Schouten and registered in the same port. Its hull was constructed of oak and sheathed in 'yellow metal'. DELTA was owned by H. van der Sande at the time of its loss and was engaged as a cargo trader.

DELTA carried 29 crew and passengers, while sailing from Melbourne to Batavia in ballast when wrecked at Kenn Reefs on 30 May 1854 whilst under the command of Captain J.G. Kunst. This vessel loss supports the pattern of shipwrecks located on a well-travelled shipping route that was poorly charted until the mid-nineteenth century. The crew of DELTA could see four other shipwrecks at Kenn Reefs at the time of their vessel's loss.
Date Madec1839
Period19th century
Medium and MaterialsBronze
Object TypeMaritime Archaeology
Copyright Licence
Attribution - Non-commercial - No Derivatives (cc)
Curator's corner
---
New acquisitions, staff favourites and curios