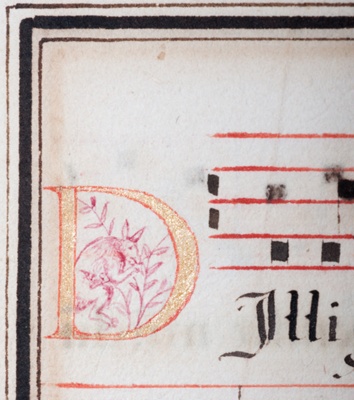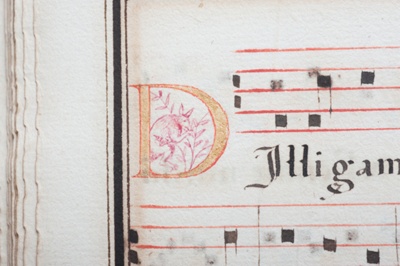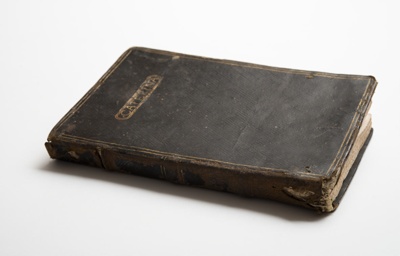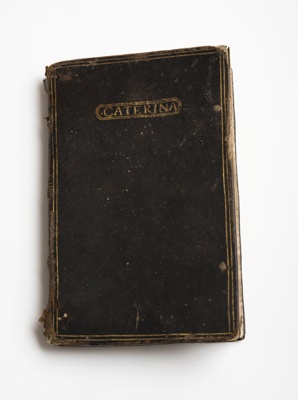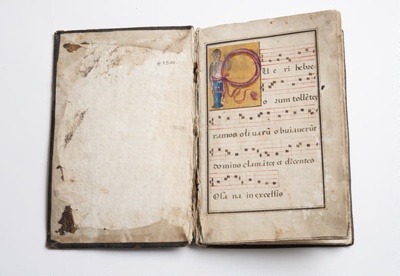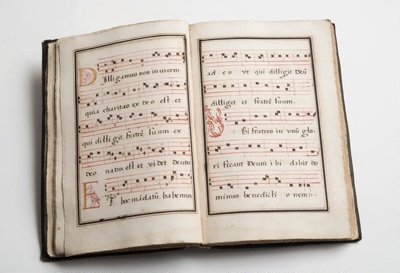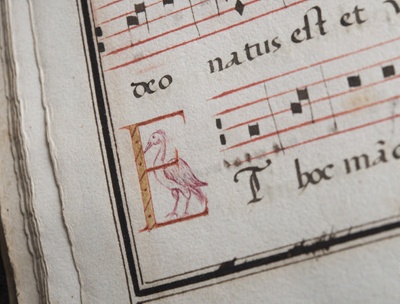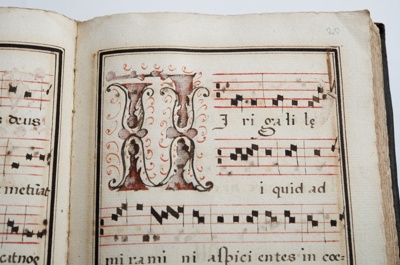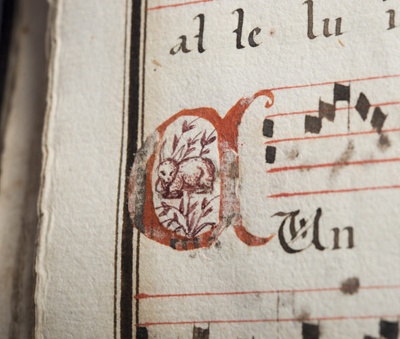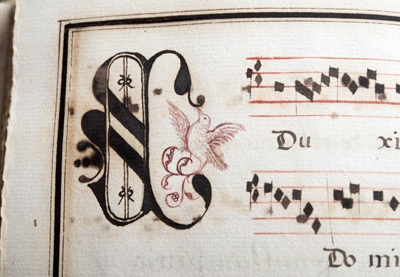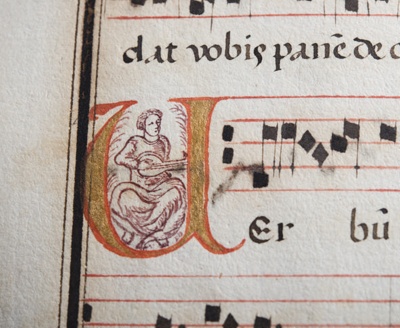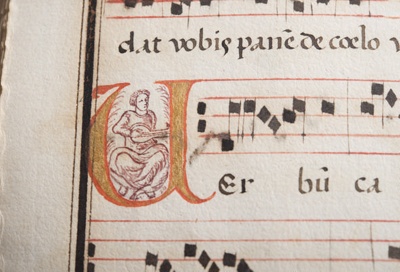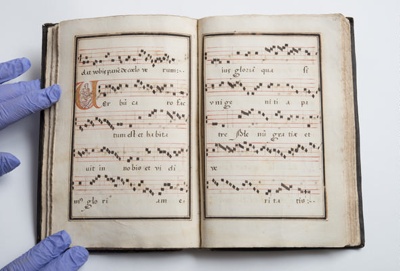 Name/TitleProcessional with images of Portuguese exploration
About this objectAn example of the continuation of medieval traditions, this carefully copied Processional is distinguished by its two painted initials, as well as its numerous charming pen initials. Although in fragile condition (acidic ink used to frame pages has led to partially or completely detached sections of pages), it remains an important manuscript.

Of particular interest are the images reflecting Portuguese exploration, including a kangaroo or wallaby, and two small male figures, possibly natives of Australia or elsewhere in Southeast Asia. If the manuscript can be dated with some certitude, this book interjects another sort of evidence to support the theory that it was the Portuguese explorers who were the first Europeans to come to the Australian continent.
MakerUnknown
Date Madec1580‑1620
Period17th century
Place MadePortugal
Place NotesLikely Portugal (perhaps Caldas da Rainha)
Medium and MaterialsInk (iron gall ink), leather, pigment and paper
Inscription and MarksInscribed with the name Caterina de Carvalho.
Object TypeBooks
Object numberSF001060
Copyright Licence
Attribution - Non-commercial - No Derivatives (cc)
Curator's corner
---
New acquisitions, staff favourites and curios